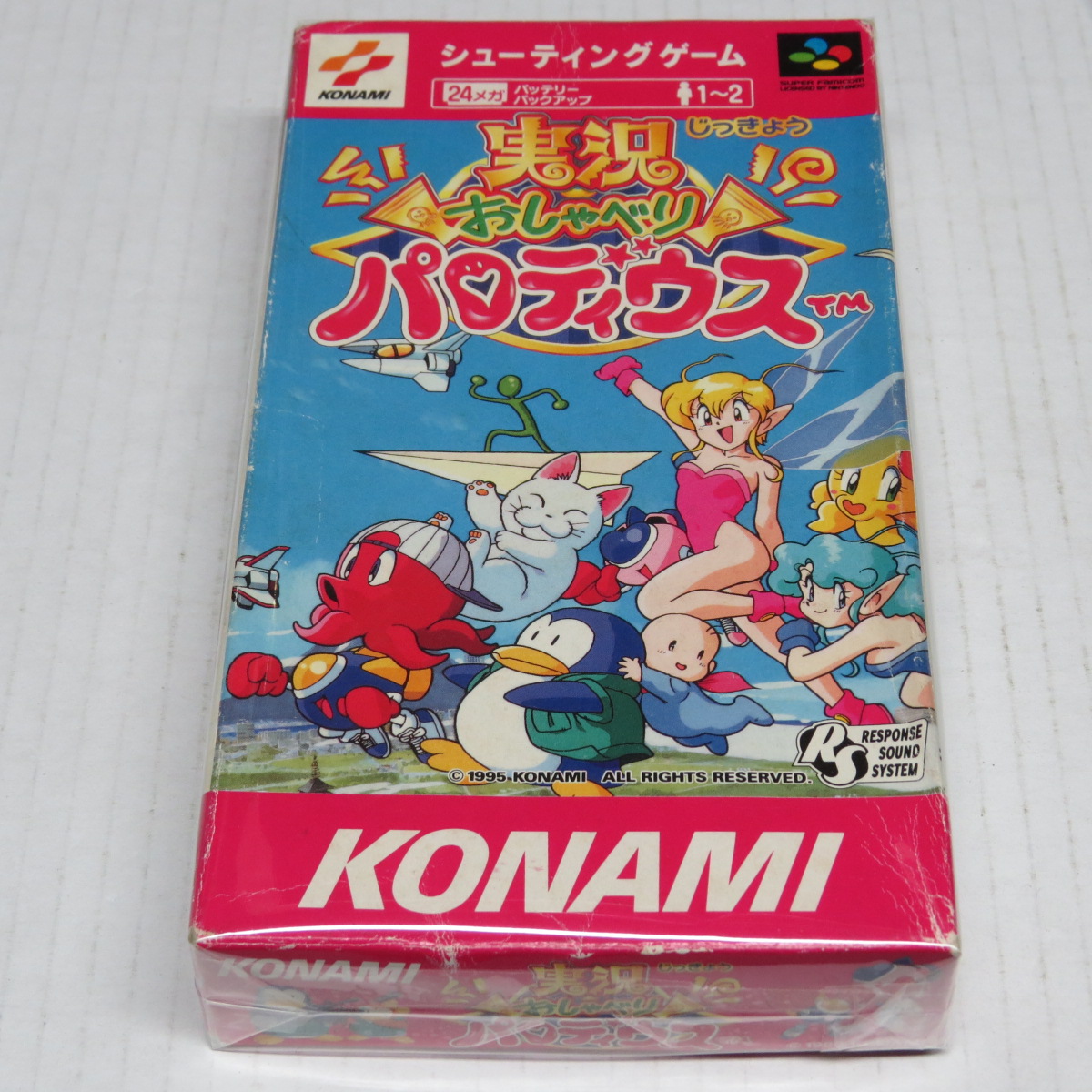 Jikkyou Osyaberi Parodius / Jikkyo Oshaberi Parodius / Chatting Parodius / Parodius 3.
By Konami
SHVC-P-AJOJ
4988602008234

24 Megs of pure Parodius mayhem!

NOTE that we wouldn't recommend trying to play this on a PAL console. It's one of the late-breed Super Famicom games which uses the extra pins and most converters do not run the game.

NOTE: This item will take an extra day to dispatch because it's in our new game store, which doesn't have facilities to pack it. It'll get transferred back to the mail-order department.

Overall very good condition but see pictures for full details: ACTUAL ITEM PICTURED. Everything is original.
Battery backup works (tested on high score save).
Note that we only ever crop our photos. We never enhance/retouch them!